Enabling 2FA for ExpiWell Account
To ensure that accounts can have an additional layer of security, ExpiWell provides users the option of enabling 2FA. This will help add additional protection to the ecological momentary assessment (EMA) and experience sampling method (ESM) data you collect.

After you log in, you can go to your account profile > Security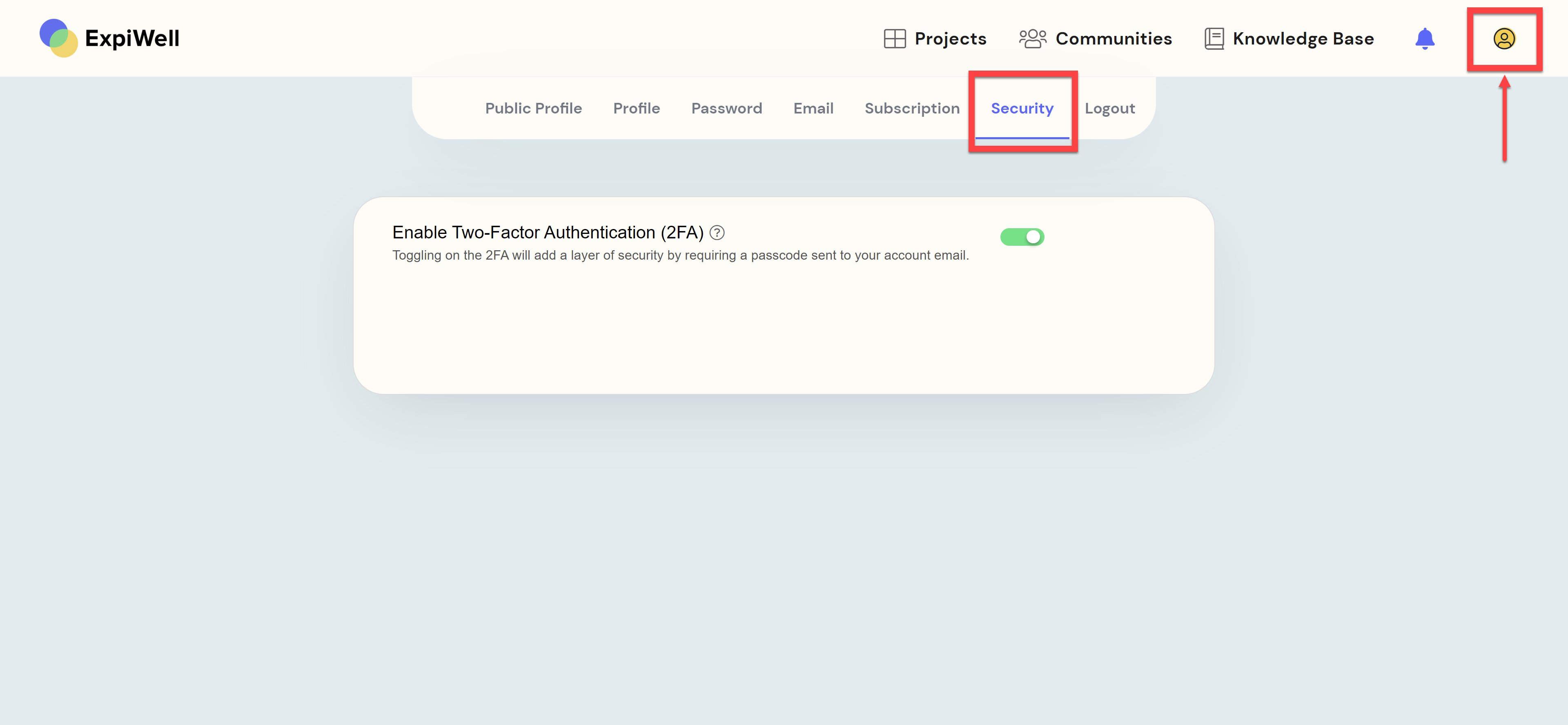 By toggling on 2FA, you will be prompted to enter a six-digit passcode that is sent to your account email in order to log in.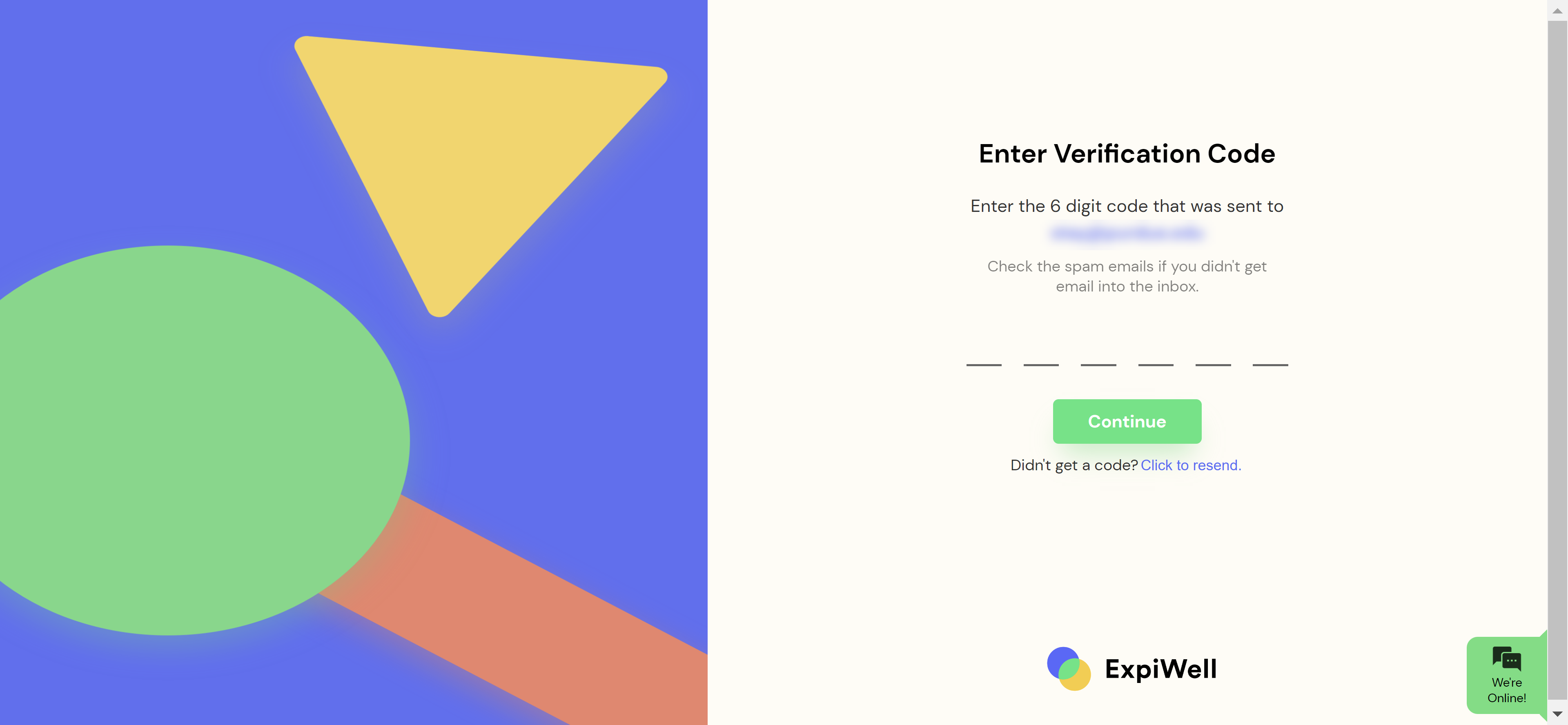 Related Articles

ExpiWell Mobile Apps for EMA and ESM

ExpiWell uses native iOS and Android mobile apps to deliver surveys and notifications that researchers schedule. These are free and available for participants (and researchers) to download. We use native mobile apps because these enable more powerful ...

Sharing Projects with Other ExpiWell Users

ExpiWell allows Makers to send a full copy of their projects to other users that are also on paid plans. This feature gives the Maker full control of what aspects a receiving Maker is allowed to do with the project. The sender can restrict the ...

Overview of ExpiWell for Experience Sampling and Ecological Momentary Assessments

ExpiWell is a software platform created and designed by top researchers who conduct Experience Sampling Methodology (ESM) and Ecological Momentary Assessments (EMA) and can be used for any type of ESM, EMA, and longitudinal assessments. Our goal is ...

Creating Temporary Participant Accounts

With your ecological momentary assessment (EMA) and experience sampling method (ESM) projects, you may want to create temporary participant accounts. This is useful in several scenarios. Your research uses and owns mobile devices and you want to add ...

Team and roles

At ExpiWell, we value the importance of teamwork, as it can help ensure that projects are completed to the highest standards and with the best possible results. Multiple users can log in to the same dashboard with different user roles, which helps ...