Step 2. Create the basic schedule (i.e., the schedule that will serve as the base for the event triggering actions). In the example below, we see that the basic schedule is the Rolling schedule with a "Daily Survey" being scheduled in the morning every day from 9am-12pm.

Step 3. On the vertical bar on the left of the schedule, select the icon second from the top as seen below. This icon will take you to the event triggering options. Select the top icon at any time to go back to the basic schedule.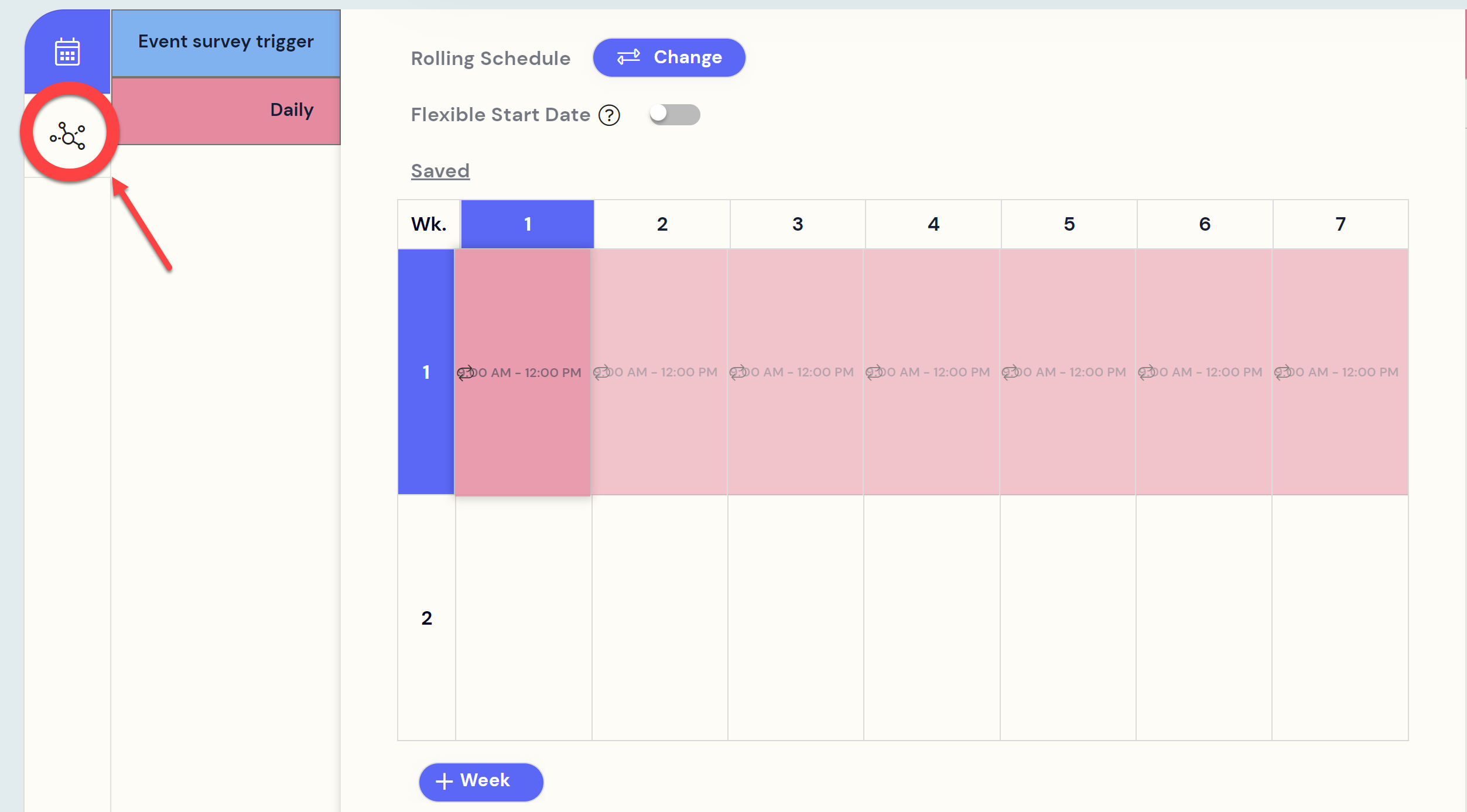 The following shows the
home page
for event triggering.
Step 4. To add a series of actions, select "Create event." A pop up will appear in which you may enter the event name and the type of action. As can be seen below, the Maker can trigger an event based on (1) Survey Submission (i.e., when the participant sends a specific survey response; (2) Schedule Edit (i.e., when th participant changes the schedule of their surveys); (3) Exiting a Survey (i.e., participant exits a survey).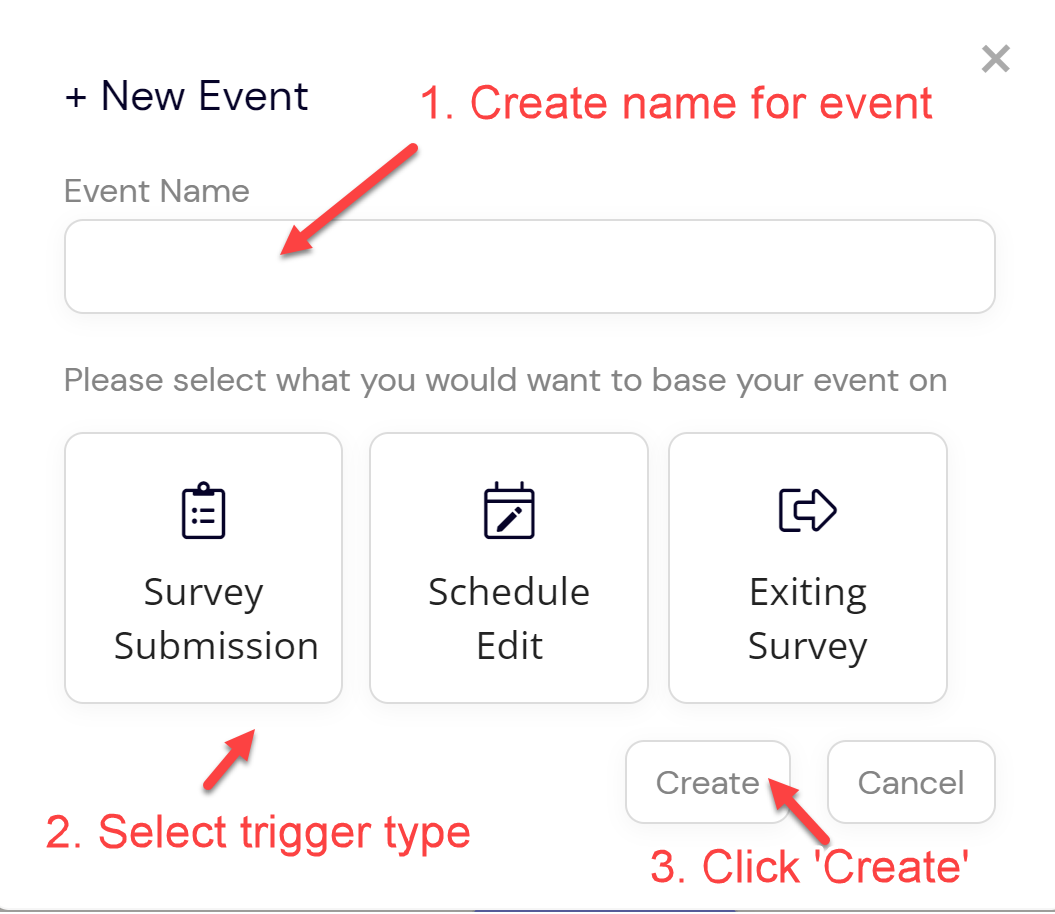 Step 5. The set up for a new series will be broken up into three main sections: the primary event, the conditions, and the resulting triggered action.