Paying Participants
A. Add Payment Method

Log in to your

ExpiWell account on the Web.




Go to "Account" and select the subscription tab.




Under Payment Methods, select "Add Card", and complete all required card information.



B. Set Up Demographics

Create a project.




Complete

Step 1: Build Surveys

and

Step 2: Schedule

.




On

Step 3: Distribution:



Next to

"Total # of unique participants", enter the desired value in the blue box




Navigate to the "Payment Setting" page on the left of your screen, indicated by

the cash icon.




Enter the amount of compensation desired per participant in the boxes to the right of "Amount: $."




Specify the payment method you wish to use by selecting that card from your list.



Proceed to

Step 4: Review

.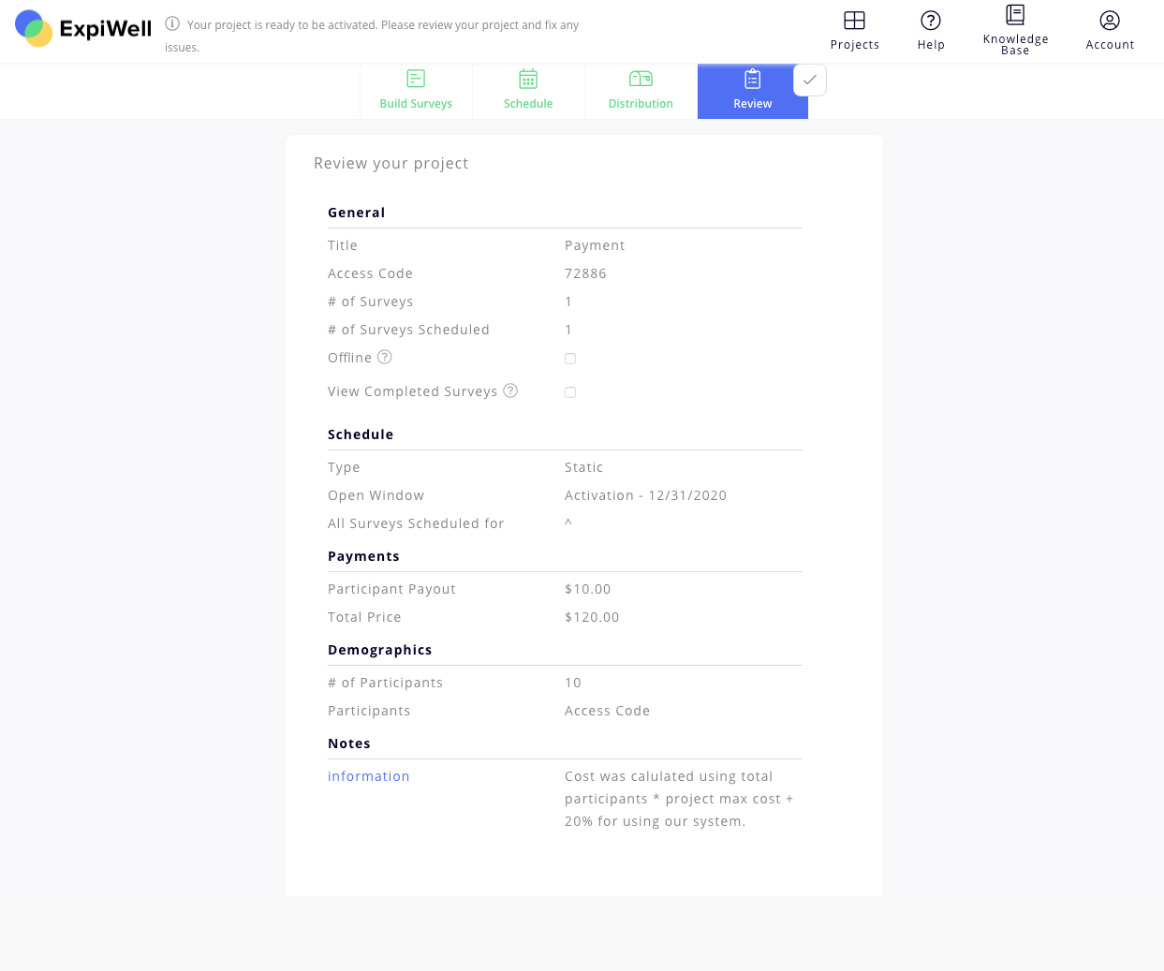 Review compensation information to confirm compensation amount, payment method, and total # of unique participants is correct.



Note: A 20% transaction fee will be included in the Total Price posted in the Review tab.

After reviewing the project details, activate the project and choose your payment source.



Note: The selected payment method will be charged upon confirming payment, not while distributing the payment to participants.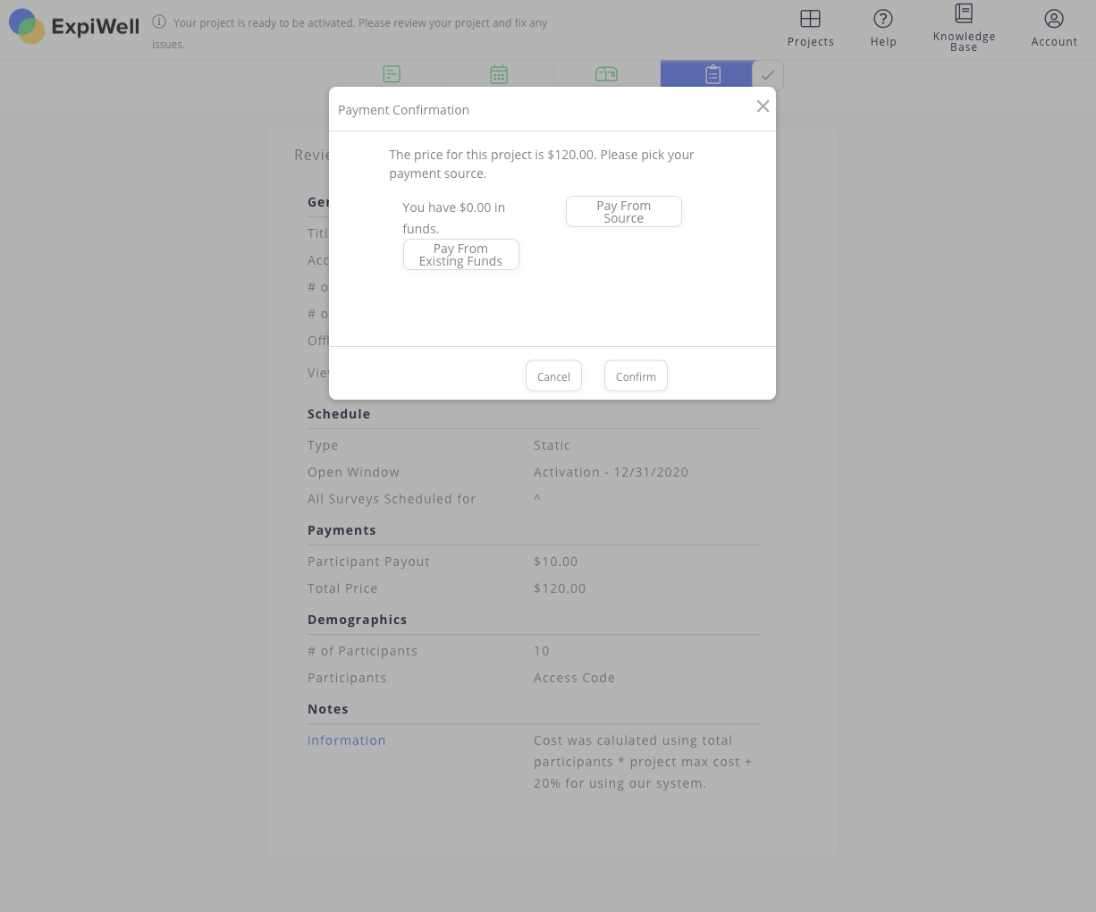 C. Pay Participants

After the participant has met the requirements for compensation, go to the participant "Log" in your

ExpiWell account dashboard.




Select the option dropdown next to the participant whom you wish to compensate.

Select "View Payments".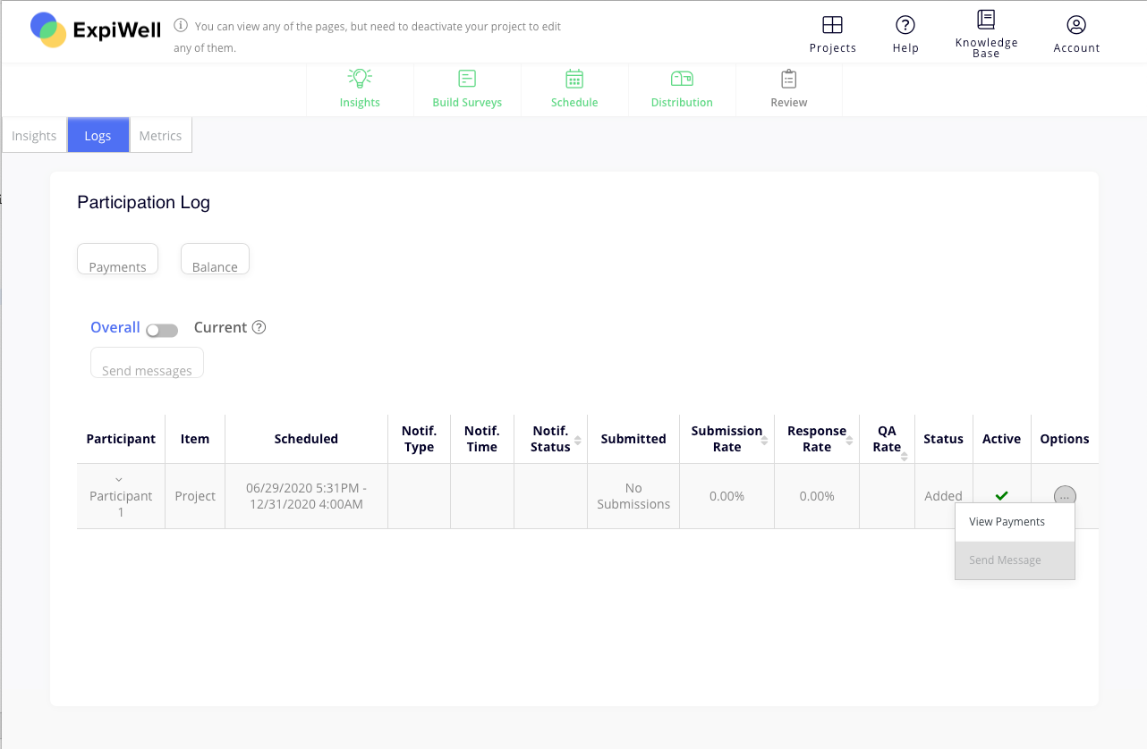 Choose "Full" if you wish to

pay the participant the full amount specified when you originally set up the project.




Choose "Reject" if you wish to forego any payment for the participant.




Choose "Other" if you wish to pay the participant a partial amount.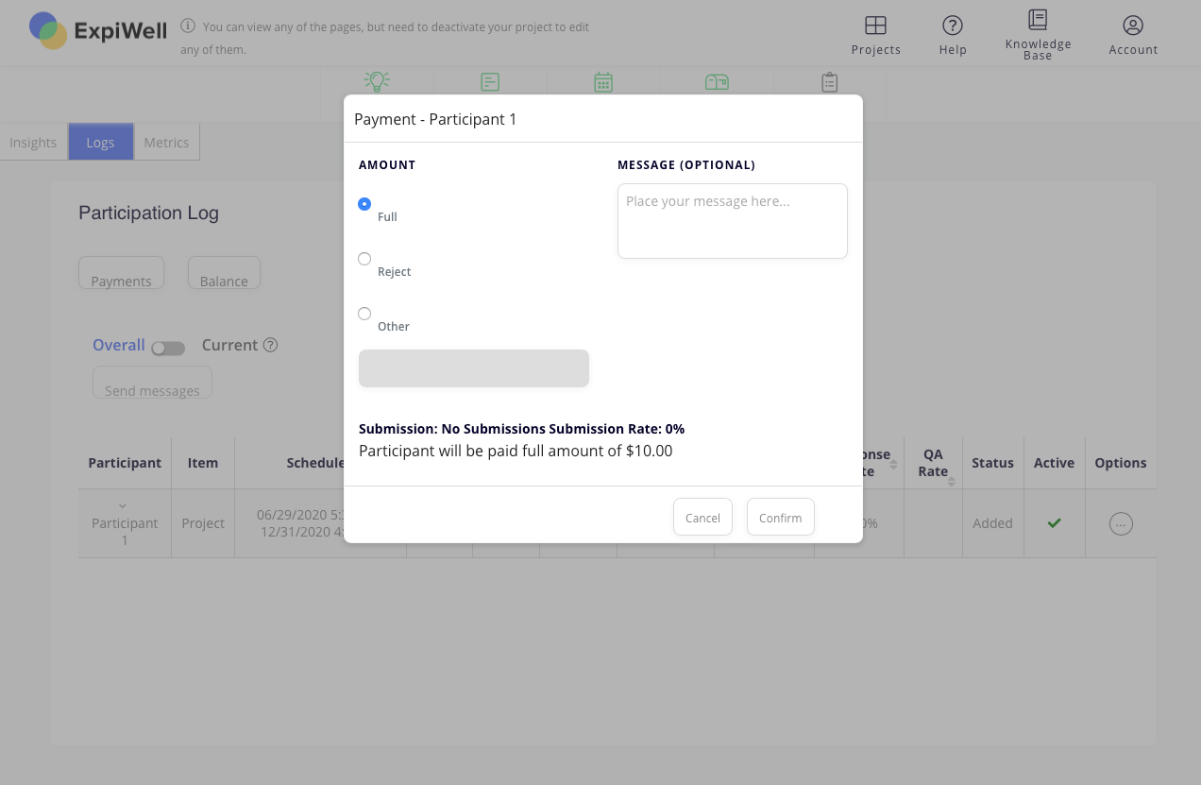 Optional:

Add a message to the compensation notification.




Select

"confirm".